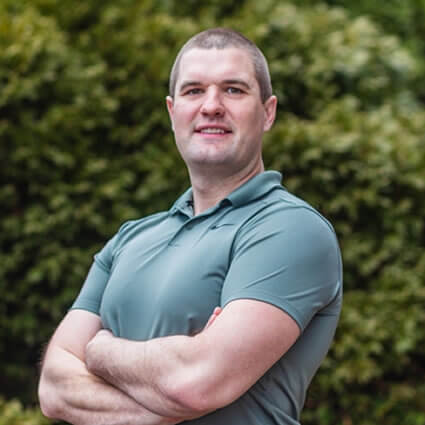 Meet Dr. Kevin Hartung
Chiropractic Success
After an ATV accident at age twelve left Dr. Hartung unable to play sports, ride four-wheelers or do anything more strenuous than video games, he was frustrated that none of the doctors he saw could help. His youth wrestling coach was a chiropractor and encouraged him to try chiropractic, so finally his parents took him. The chiropractor put him on a treatment plan that completely took care of the problem, and Dr. Hartung went on to play sports, including wrestling and football, throughout high school and college.
When he moved for college, he stopped seeing his chiropractor. After some time, he realized he was having symptoms. When he resumed chiropractic care, he got better again—and that's when he decided to become a chiropractor.
Education and History
Dr. Hartung received a degree in biology from Gannon University in Erie, PA. He then went on to earn his Doctor of Chiropractic from Palmer College of Chiropractic in Davenport, IA in 2012. There, he served as a clinical teaching assistant. He practiced in Iowa before returning home to open Family Chiropractic Center in 2014.
Gaining Empathy
Over his decade in practice, Dr. Hartung's passion for helping patients improve their mobility has only grown. As he gets older, he's experienced many of the same common injuries that his patients face, and he can empathize with the frustration of back pain that causes other issues like insomnia, or being unable to exercise. He's more aware than ever of the need for preventative care and taking care of the body in a proactive way, to ensure the long-term ability to enjoy all that life has to offer.
Explore Our Services
Away from Work
Dr. Hartung is an outdoorsy guy who enjoys riding ATVs, working on classic cars and doing typical "suburban dad stuff." He has been married since 2012 to his high school sweetheart, Alyssa, and has two wonderful daughters, Quinn and Eva.
Book Today
Contact us today to schedule your first visit. We can't wait to welcome you into the practice and help you achieve your goals.

Dr. Kevin Hartung | (412) 787-3320